Competitor Analysis
Use StratNavApp.com to stay one step ahead of the competition
Contents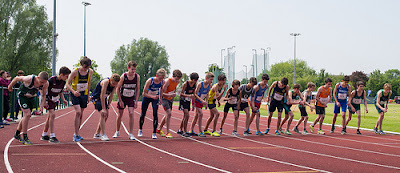 Business strategy is inherently competitive. We compete for our customers' business, we compete for access to talent and resources. So it makes sense that competitor analysis plays a central role in your strategy.
In this blog post, we explain how you can use StratNavApp.com to stay on top of your competitor analysis.
Indentify your competitors and competitor categories
You can use StratNavApp.com to keep updated with Competitors and Competitor Categories.
When thinking about competitors, don't limit yourself to organisations that offer the same products and services as your organisation does. There may be none. Instead, focus on all the businesses that solve the same problem your organisation solves for your target customers. Also, don't forget that you are also competing against your customer's right to solve the problem themselves, or not at all!
A competitor is an individual organisation, like ASDA or Tesco. A competitor category could be something like supermarkets or local restaurants. See also: How to link a Competitor to a Competitor Category.
Both Competitors and Competitor Categories have names and descriptions.
Competitors are a type of Organisation, whilst Competitor Categories are a type of Group. So for each of these two types of records, you can specify the type. Obviously, if you change these away from Competitor, or Competitor Category, then they become other types of Organisations or Groups.
Identify the factors of competition
The factors of competition are the factors your customers use when choosing between you and your products and services, and the alternatives available to them.
Typical factors include things like price, convenience, quality etc. But it helps if you can identify criteria which are even more specific to your customers and their Jobs-to-be-Done.
Map your business versus your competitors on a Strategy Canvas
The Strategy Canvas show your Competitors, Competitor Categories and Competitive Factors in a visual format. This helps you to more clearly differentiate your business from the alternatives available to your customers.
Remember, the more differentiated your business is, the easier it is to cut through the noise to attract and serve your customers, and the more easily you will be able to get a fair price for your products and services.
Stay up to date with your customers' competitive moves
You can use our newshound to stay up to date with customers' competitive moves. Simply click the news icon to the right of the competitor's name on the competitor detail screen.
This will automatically run a Google News search on that competitor. You can click through to read any stories it finds.
You can also 'clip' any interesting news you find directly back to the competitor record in StratNavApp.com with our handy bookmarklet.
Link competitor analysis to strategic insights
You can link competitors, competitor categories and competitive factors to strategic Insights and other elements of your strategy in StratNavApp.com to ensure internal consistency in your strategy, and to highlight the impacts of any changes and updates.
See also: